Gallery
White pine cupboard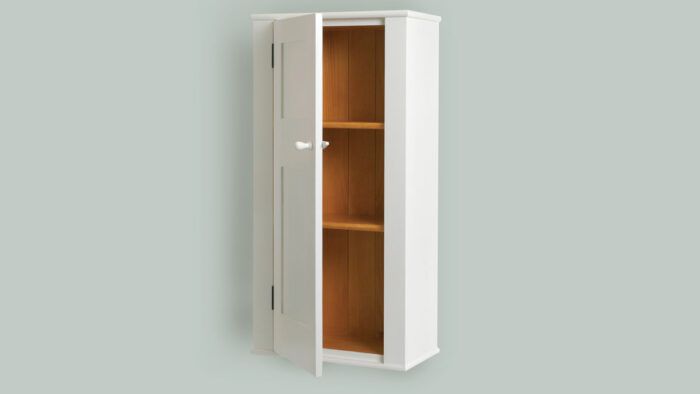 Riffing off the classic Shaker form, Rodney sized this wall-hung white pine cupboard to keep wine glasses and a few favorite bottled beverages close at hand. The outside is covered in white paint, while the interior glows from a washcoat of amber shellac. The maple knob and latch keep the contents secure, while a French cleat hidden behind the shiplapped back anchors the cupboard to the wall.
EASTERN WHITE PINE, 9-1⁄4D x 18-1⁄2W x 37H
– Rodney Diaz, Southbury, Conn.
From Fine Woodworking #290