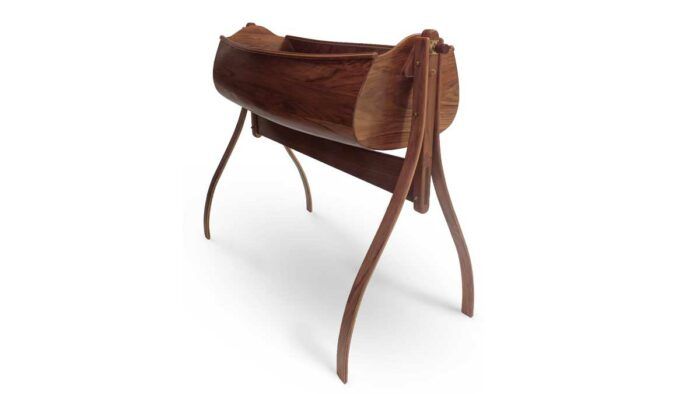 Keith was attracted to an article in FWW #57 ("Cold Molded Cradle") in which Larry Hendricks used a boat-building technique to build a cradle. In cold molding, strips of veneer are wrapped around a mold and glued, layer by layer, until the desired thickness is reached. Keith adapted Larry's design and added a stand to make it easier to use. He built his first cradle in walnut, for his grandson, and followed that with a maple version for his granddaughter a few years later.
WALNUT, 21D x 40W x 32H
–Keith Blankenbaker, Portland, Ore.
Photo: Paul Blankenbaker
From Fine Woodworking #289