Gallery
18th Century Walnut Tip-Top Table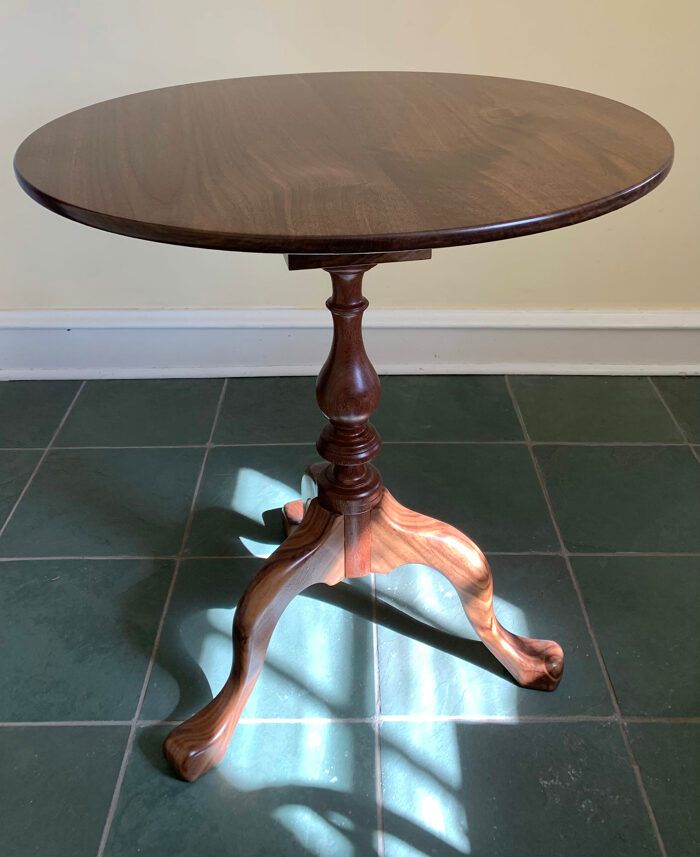 Traditional walnut table of this type based on the table shown in "Construction of American Furniture Treasures" by Lester Margon, A.I.D.
I decreased the diameter of the top to 26-1/4" instead of maintaining the original's 34". The span of the legs were shortened and the diameter of the pedestal slightly reduced to maintain harmonious proportions with the smaller top. 
Having little to no turning experience, I spent a month working up to and practicing turning eight full-size pedestals using glued-up 2x4s. I found Brian Havens turning videos especially instructive and the YouTube videos posted by woodturner21 inspiring. 
Finish: Clear, satin CAB lacquer; wax