Gallery
Tabletop Display Cabinet in Pear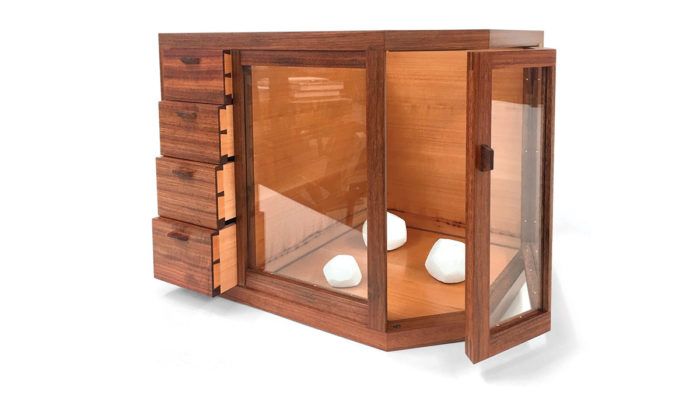 Erin designed this tabletop display cabinet as an homage to Greg Smith, her mentor at The Krenov School. When he was a student at the school himself, he made an intricate glass cabinet in pear that inspired her work. The design allowed her to explore how glass lets light into the interior. The top of the cabinet is glass, letting in more light and letting you see into the bank of drawers from above.
GRANADILLO AND SWISS PEAR, 11-1/2D x 13-3/4W x 10-1/2H
– Erin Irber, Nevada City, Calif.
Photo: Todd Sorenson