Gallery
Rude Osolnik Candlesticks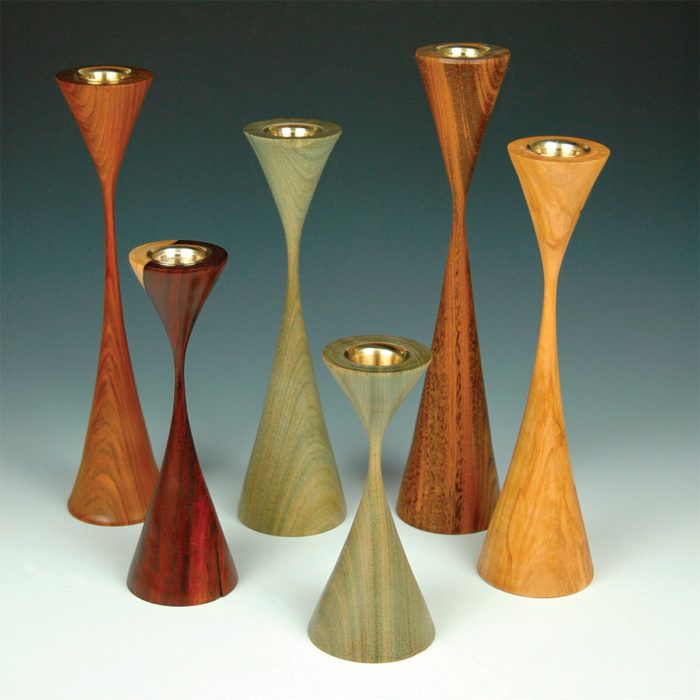 Tim turned 30 candlesticks of this design for the American Association of Woodturners' 30th anniversary a few years ago. He's turned more than 600 of these candlesticks in all. They are based on a famous design by Rude Osolnik, but differ in that Tim uses a brass insert to support the candle. The sticks taper to 3/16 in. dia. at their thinnest part.
MAHOGANY, COCOBOLO, VERA WOOD, MYRTLE WOOD, 2-1/2 DIA. (BASE), 2 DIA. (TOP), RANGING FROM 6H to 11H
– Tim Heil, Gem Lake, Minn.
Photo: Jordan Schroeder
From Fine Woodworking #287