Gallery
Elm and Concrete Bench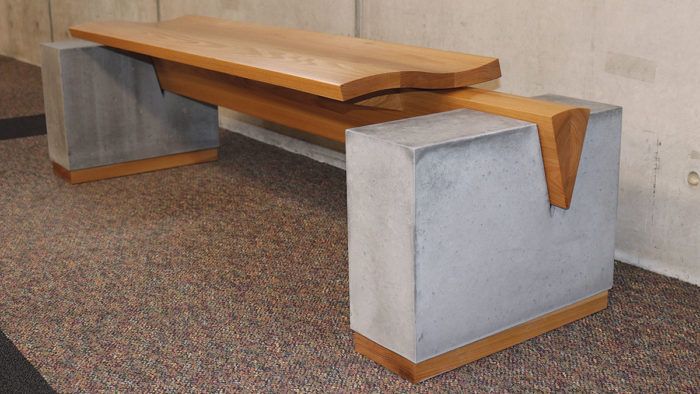 John frequently incorporates cast concrete with wood in his benches, which can be found at public spaces around the region. This one used wood from an elm tree on campus.
ELM AND CONCRETE, 19-1/2D X 72W X 18-1/2H
– John Dodd, Canandaigua, N.Y.
From Fine Woodworking #285
---
Artists give campus trees a new life
When some beautiful old trees were removed to make way for a community garden at SUNY Brockport, Professor Jason Dauenhauer reached out to the campus-wide Art Placement Committee, chaired by Professor Jennifer Hecker. Together, they got a grant to commission artists to turn lumber from the trees into benches, to be installed across the upstate New York campus. Some 20 artists submitted proposals for the benches, and seven benches were chosen. To see more on the project, check out Gallery: Campus trees get new life.