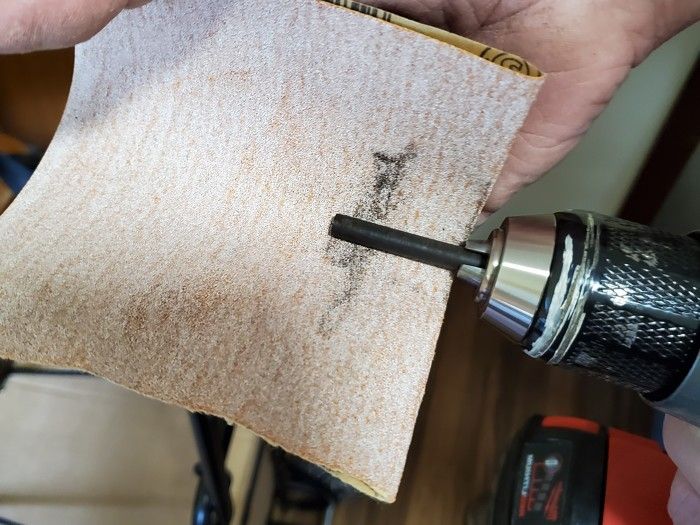 Hi
I recently built a couple of the round arts and craft side tables articled by Kelly J Dunton 2006.
He calls for 1/4 inch ebony dowels to lock the mortise and tenon joints.
I bought some ebony dowel but found it was very tight to drive all they way through with a 1/4 inch hole.
The solution was to put the dowel in my drill and sand it a bit. 
Worked like a charm!
Pic attached.
Don Heath