Gallery
280- Illusion Dining Table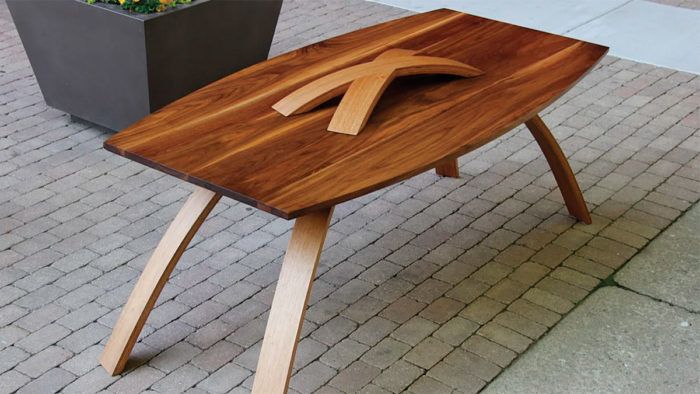 Lokken and Marcells made this dining table together. It has bent-laminated mahogany legs that appear to penetrate the walnut tabletop. But that's an illusion. The top part is removable, with embedded magnets that ensure it can be put back in its proper, centered spot. The legs get their support from an undercarriage.
MAHOGANY AND WALNUT, 37W (AT CENTER) X 72L X 29H (29W AT ENDS)
– Peter Lokken and Simon Marcells,Brooklyn, N.Y.
From Fine Woodworking #280