Gallery
278- Japanese Stair Cabinet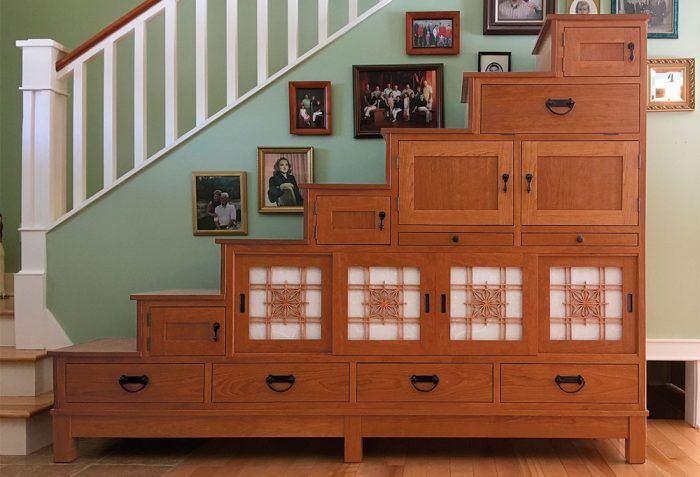 This is Garand's take on the kaidan dansu, a Japanese stair cabinet. In keeping with the old traditions of Tansu cabinets, it has a number of secret compartments. About halfway through building this piece, Garand decided to add "another level of complexity to the project," and installed a kumiko grid in the doors with a design called asa-noha (hemp leaf). Shoji paper behind the kumiko finishes the doors.
CHERRY WITH BASSWOOD KUMIKO 17D X 861⁄2W X 663⁄4H
– Lucien Garand fromNorthfield, Vt.
From Fine Woodworking #278