Gallery
Murphy Bed | Gothic Arch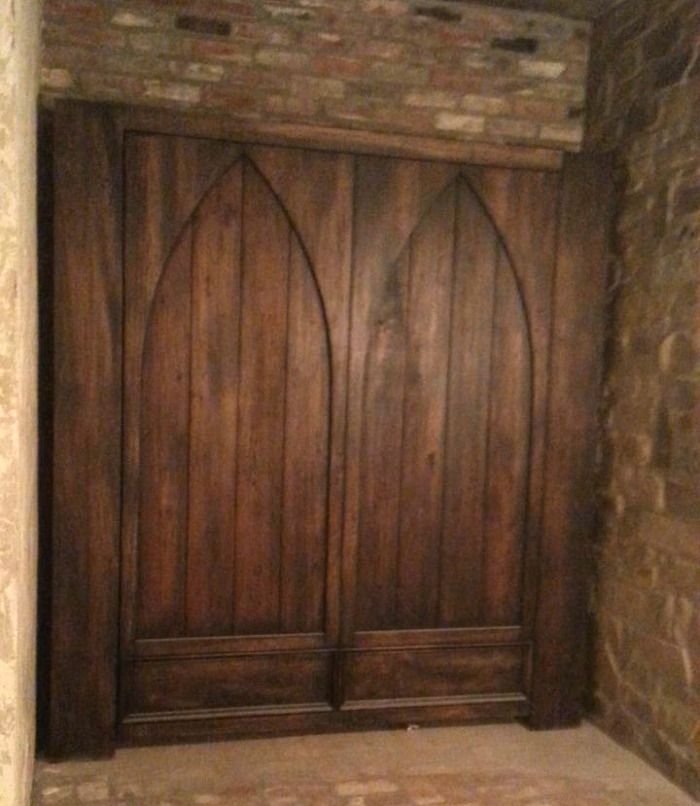 This is murphy bed I designed and built.  The face of the murphy bed has a distressed Gothic Arch look to it.  This is the second time to build doors like this.  The first time I addded a video on how to the correct arch (Video Link). 
Instead of having normal bookcases, I put the bookcases on the inside  
Two of these went in the same room. The location was a storm shelter that was also used as a wine celler. (video of the two beds)
Wood used was poplar and maple. 
Murphy bed with Gothich arch face.
Murphy bed shown open.  Notice the inset bookcases. 
Close up of the distressing on the murphy bed face.