Gallery
Murphy bed | Pull out vanity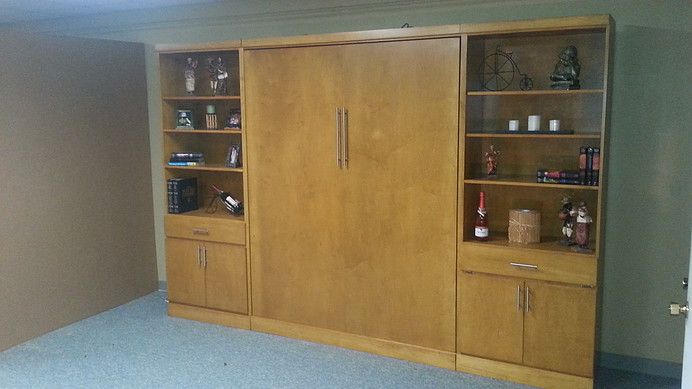 This is a murphy bed that I built.  I added large bookcases on the side.  One of the bookcases contains a pullout vanity. The vanity worksurface pulls out and then a drawer also pull out.  
I also matched the color and hardware of exising cabinets in the house.  
This project was built using Maple wood and mechanism from Create-a-bed. 
Vanity shown pulled out.  Drawer closed. 
Showing the color and hardware match.