Gallery
Ruby Throated Hummingbird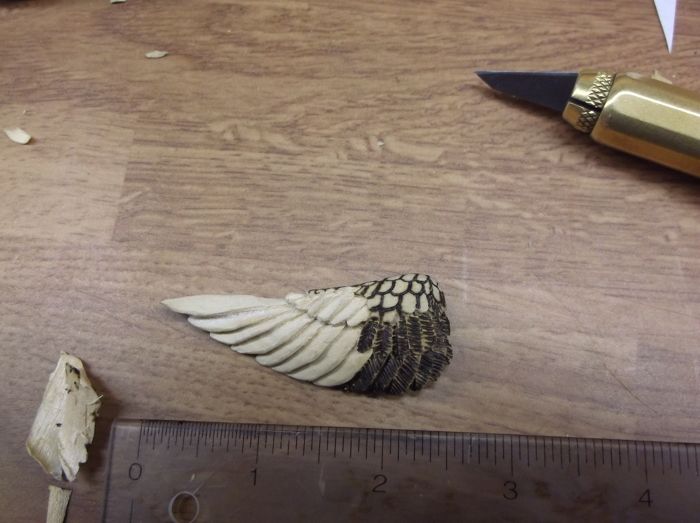 This was my first Hummingbird carving and it was one I really wanted to carve and burn in every detail. It measures about 4 1/2″ from beak to tail (about 1 1/2 times the size of a real Ruby-Throated Hummingbird). The base is a piece of Manzanita Burl and the bird is carved out of basswood.
Left wing carved and partially burned.
Assembled partially burned.
Finished and mounted Hummingbird.