Gallery
Marquetry Sapele Bed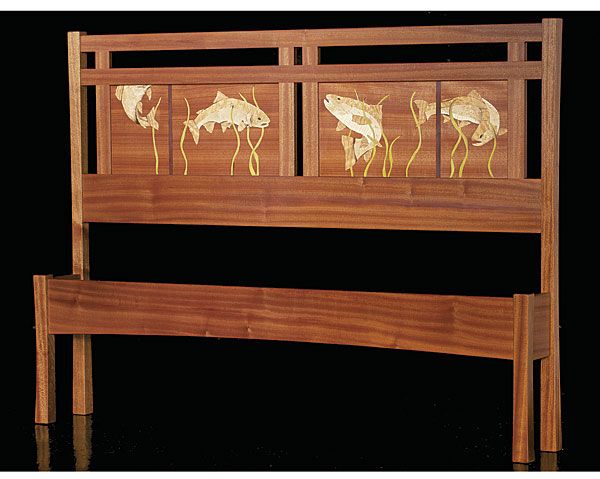 Woodworkers: Tom and Jennifer Dolese
This queen-size sapele bed (60 in. wide by 80 in. long by 44 in. tall) was designed around a stained glass lamp shade picturing Lohanton cutthroat trout that Jennifer had made for a client. Following this motif, Tom used maple, birch, dyed poplar, ebony, and rosewood for the marquetry fish on the headboard. The finish is Sam Maloof brand Poly/Oil Finish.
The piece is from the 2013 Port Townsend Woodworkers Show. The Splinter Group, a collective of wood artisans from the North Puget Sound region of Washington, holds the Port Townsend Woodworkers Show each fall. The 2013 show featured 22 artists who displayed musical instruments, modern cabinetry, custom furniture, and wood carvings for more than 1,400 visitors.