Gallery
Sculpted Walnut Settee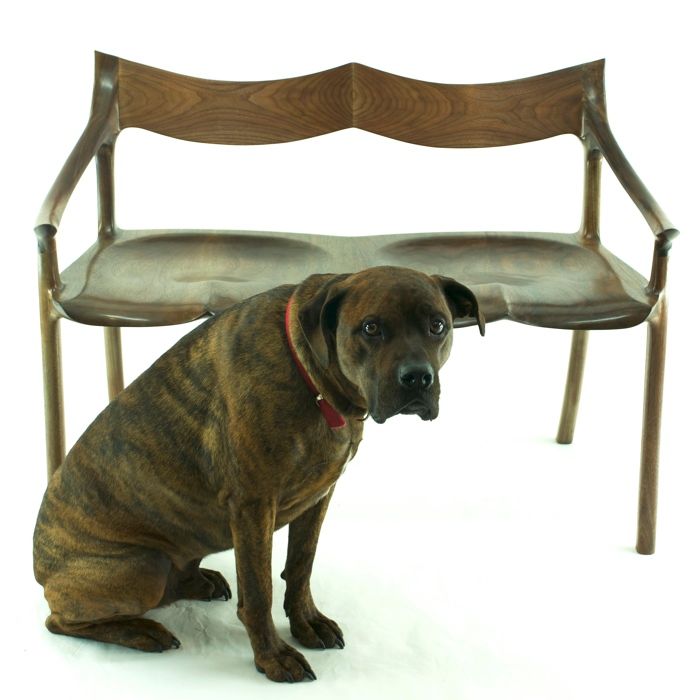 Sculpted Walnut Settee, may the design ideas and joints of the great Sam Maloof live on!
I decided to add some material to the out side of the arm pad on the rear leg which allows the arms to curve into the rear legs instead of a nice flowing curve and straight into the leg. That little adjustment was learned from the great Hal Taylor.
All my seats I do a 2 board seat and hand sculpted, thus in this case it was a 4 board seat, the most time spent was selecting just the right piece for the back rest, I wanted the grain to turn out exactly how it did (-:
This is Canadian Black Walnut Air Dired then to the kiln, all milled by my self on our woodmizer.
I carve everything with a kutzall wheel on my angle grinder and some kutzall bits in my die grinder then to the hand rasp and sand sand sand.
Where would we all be with out some inspiration and teaching from our fellow woodworkers in our life.
Thanks all for having a look!