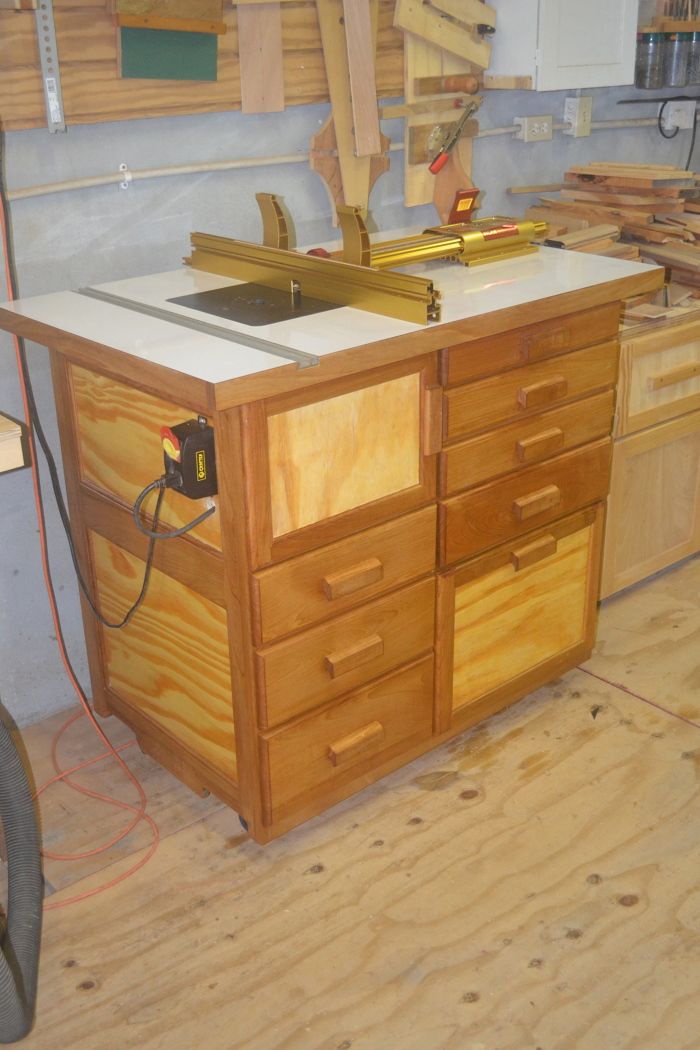 I recently purchased a new Incra LS Positioner and it would not fit my old router table so I took the opportunity to build a new router table with plenty of storage, mobility, dust collection and just better looking than the old one. 
All the templates easily choosen.
Plenty of storage for router bits, bit sets and all the accessories.
Dust collection is out the back or from the split fence accessory with the fence. Lower drawers are on full extension slides.