Gallery
Blacker House Chair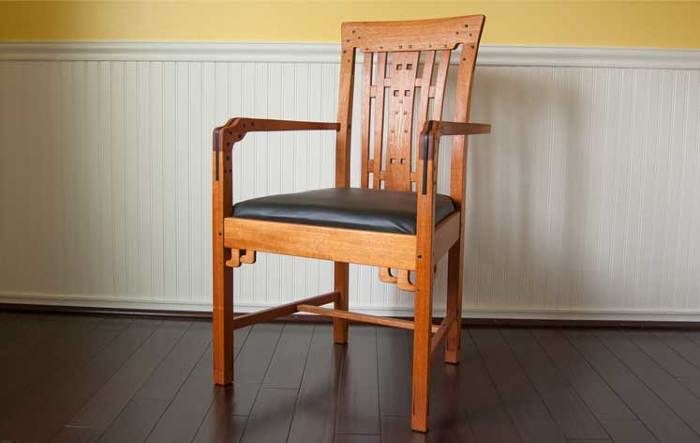 I took William Ng's Blacker House chair class early last year. Since than, I've built a set of four in Walnut and two in Mahogany. All of the major joinery, except for the arms to legs, is cut using a Multi-Router. The crest rail is carved, while the inlay in the center back slat is maple with walnut plugs. 
Borrowed Michael Fortune's ideas on seat padding from an article in Fine Wood Working. Enables you to have a thin, yet very comfortable cushion, that I've upholstered with leather. This chair requires a lot of patience, from hand sanding, to making almost 100 ebony plugs, but every hour is worth it.
Arm to frong leg, ebony spline and plug detail.
L Shaped Chinese brackets and ebony plug details.