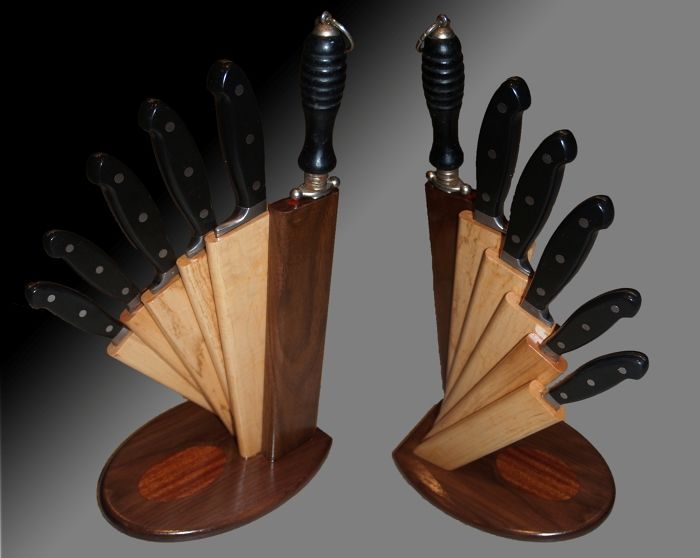 After giving our son a set of Henckels kitchen knives for Christmas, the obvious question was "where am I going to store them Dad?"
This block holds 5 knives plus a sharpening steel. Maple & Walnut with Mahogany and Bllodwood inserts. I think he likes it!
Finish is 5 coats of semi-gloss lacquer.