Gallery
Shaker blanket Chest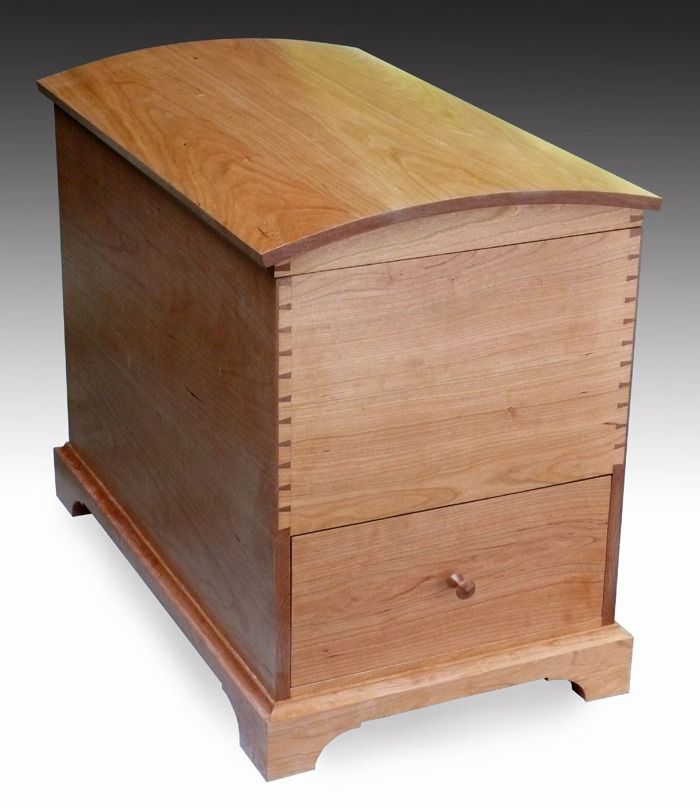 Shaker blanket chests usually have a flat top and one or two drawers that pull out from the wide side, so this one is a little different. The arched top was made by coopering slats of cherry whose edges were cut at a 1.25 degree angle. Each slat was glued next to its original neighbor to preserve the grain pattern of the original stock. Glue up was done in a purpose-built jig, then both the outer and inner surfaces were smoothed using an antique compass plane.
Blanket chests are often placed at the foot of a bed where there may not be enough room for pulling out a drawer from the chest's wide side. So instead, this one has a long drawer running all the way through. It can be pulled out from either end.
It's made of solid cherry except for the bottom of the upper chest part. That's made of birch veneer plywood (dyed to match the cherry) to eliminate seasonal wood movement issues.