Gallery
Smokin' Sycamore & The Doom Box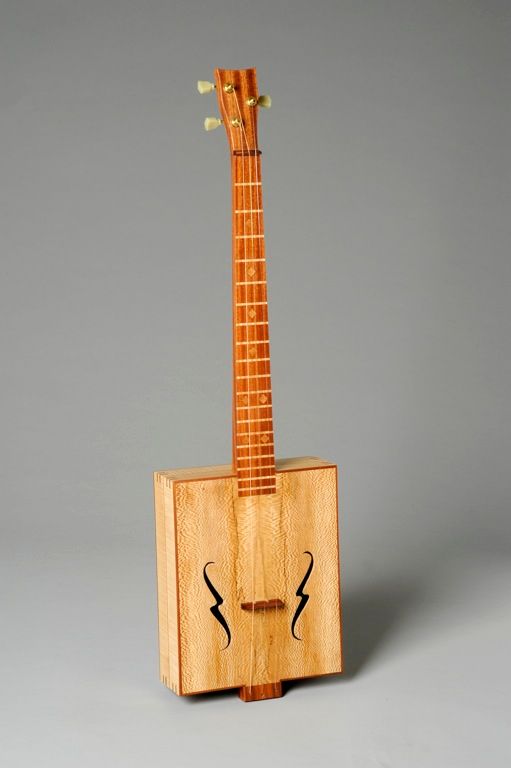 Smokin' Sycamore is a three-string cigar box guitar homage to a traditional folk instrument. The Body is made of tiger maple with quartersawn spalted sycamore sound boards. For the neck I chose ribbon stripe sapele with maple inlayed frets and sycamore placement dots. The nut bridge and saddle are cocobolo. The project started out simple then turned into a major undertaking. Two Piezo pickups attached to the soundboard are wired to a quarter-inch jack to make it electric. A good guitar deserves a good case, so The Doom Box is the coffin-shaped case for the guitar, made with the same tiger maple and mahogany-veneered plywood. It is trimmed with mahogany and has brass nails to elevate the case from any surface. Foam and leopard print fabric on the interior protect the guitar. A sliding dovetail drawer supports the neck. The Doom box is a play on words as it has an amplifier and two speakers built into the foam so the guitar can be plugged directly into the case, for a self contained portable amplifier.
This piece was done by Burlington College and Vermont Woodworking School student Robert Palmer. Rob's piece won second place in the Post-Secondary Open category in the Fresh Wood competition in Las Vegas, July 2011.
Overall view of the Smokin' Sycamore Cigar box guitar.
Close up view of the cigar box.