Gallery
Upgrade your clamps, the simple way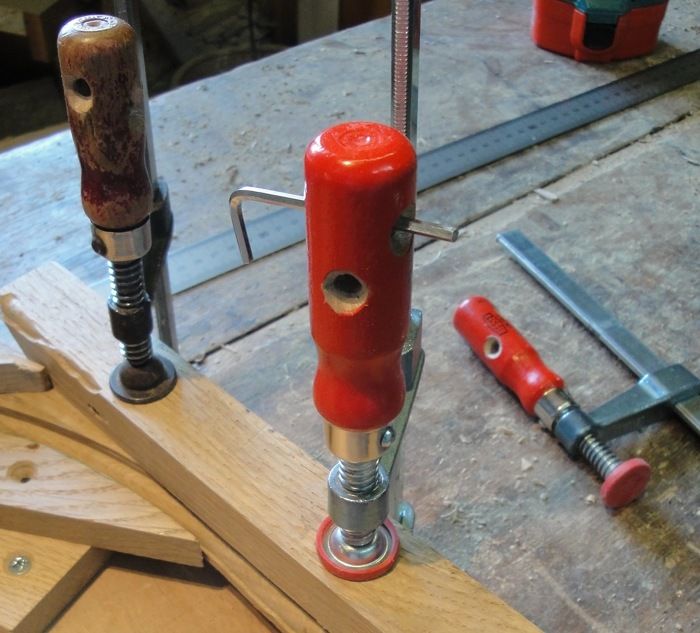 Often, when you need to clamp two pieces of wood, you need to put the clamps next to a surface, where you cannot easily turn the handle and put the pressure on the clamp.
I made a small modification to my clamps, by drilling two holes at a 90 degree angle at the end of the wooden shaft, and using Allen keys to turn the shaft.
Works perfectly, and is done in no time.