Gallery
Splayed Mahogany Box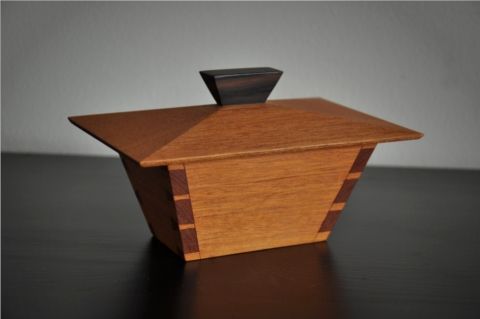 From the well–fitted, subtly–bevelled lid, to the hand-cut dovetails that mirror the splayed sides, each aspect of this box's design emphasizes the form of the whole.
A hand–carved ebony pull invites touch, while the spalted maple bottom adds a bit of flair for those who peer inside.
Milling, joining, and smoothing were done entirely by hand.