Gallery
updated CNC machine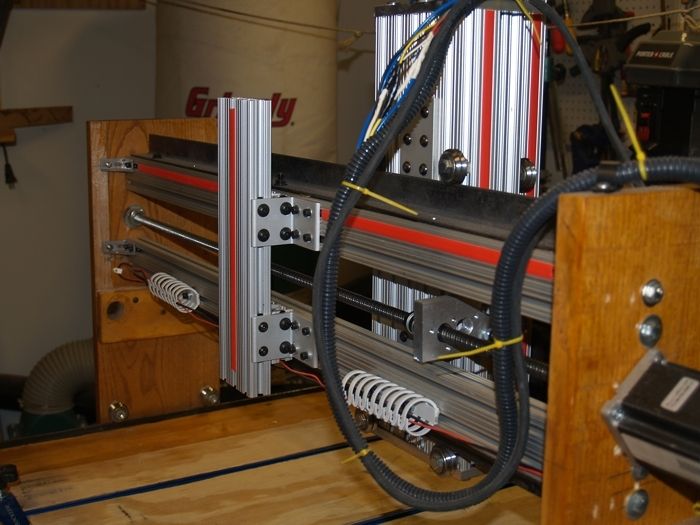 The update to my original CNC router design. I traded out some of the weaker wood for extruded aluminum and made some changes to the gear ratio on the x-axis as well as moving the pillow bearings to the outside of the shafts on the x-axis creating a much more stable design. The x-axis is much more solid giving at least a .01 inches of precision if not better. The CNC router is 3ft x 4ft and the z-axis travel is over 7″ allowing for some nice size projects to be made. Once completed this was still at least 1/2 the cost of the small carveright or sears carving unit. Compared to the larger machines … it's a huge savings.
Using extruded aluminum for the gantry cut down on the weight of the xAxis as well as made making the entire machine much more precise.
The z-axis is now using hardened bearing rails for the v-bearings which stopped the problem of stress movement when making deeper cuts or using faster travel speeds with the router.
Part of cost reduction while building the machine was to use angle iron instead of bearing rails, the saving was quite a bit when comparing it to the hardened rails for the 3 foot and the 4 foot lengths .
The first project using the new router whith some very nice script fonts. The image was a picture converted to line art to allow the image to be engraved into the plaque.