Gallery
Chiffonier in Elm Burl veneer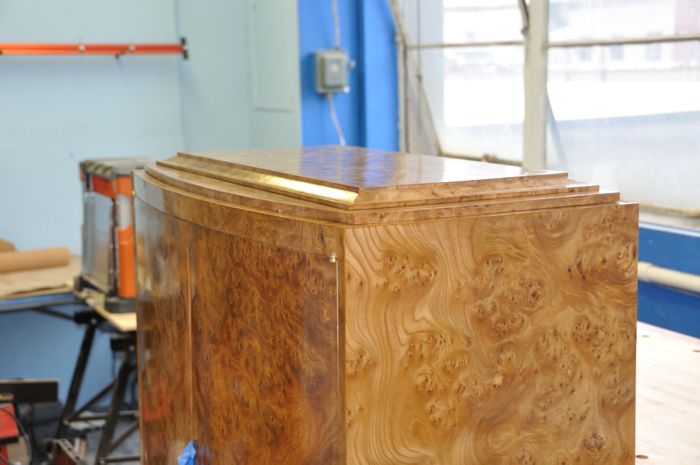 Chiffonier in elm burl veneer loosely based on a Ruhlmann original. Finish is French polish with a garnet shellac. I left the aspen interior polished but without a finish. This way it should attract less dust. The knife hinges and bullet catches are from Brusso, as are the door pulls. The legs are solid sapele with a Danish oil finish.
This is a present for my wife, it has taken me 4 months but I completed it before Valentine's day…just!
Aspen shelves with decorative inlay. Highly polished but deliberately left unfinished.
Brusso hardware throughout.
Not the best photo, but here is the finished piece with the knobs installed.