Gallery
Timber Frame Work Shop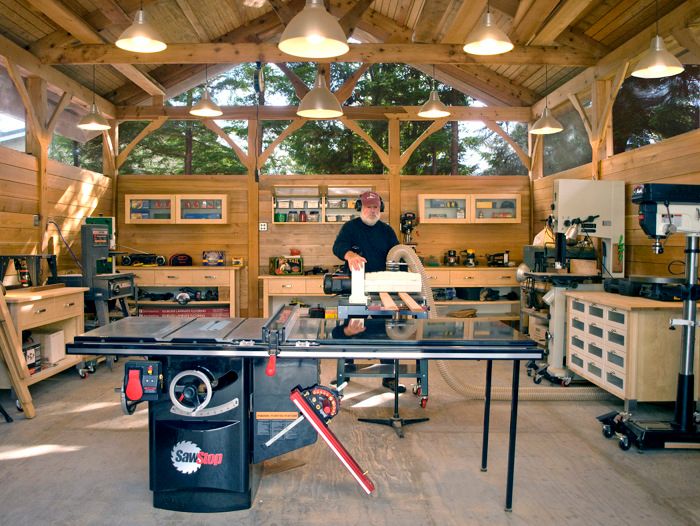 Working with a small team of friends and relatives I built this 20′ x 32′ timber frame workshop over a period of 2 1/2 years. It is located in Ketchikan, Alaska and built entirely of beach-logged, sustainably harvested western red cedar. with the exception of the plywood.
Interior shot of my 20' x 32' workshop. It is still in the 'getting organized stage. I still have to locate most of the tools in the shop. Only the table saw is in its final location at this point. Also in the process of moving all the dust collection machines in separate building outside of shop.
Panoramic view of the shop on left, rear of house in middle and garage on left.
View of front of shop with custom carriage doors in center. Side wall height is 11 feet and 17 feet to top of roof. Plenty of room to swing boards inside shop. During daylight hours there is no need to turn on any lights inside the shop. The gable ends and side windows allow for terrific even light in shop.
Shop at night. Passing cars often stop for a longer look.