Gallery
Shire's Tabletop loom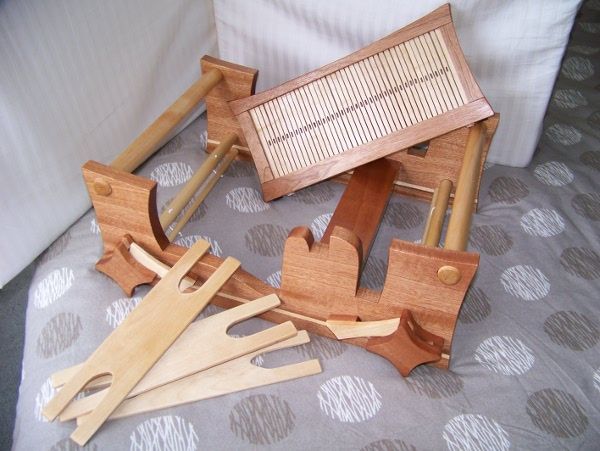 This is a tabletop loom. The mechanical design was reverse engineered from a online user manual for the "cricket loom". The rest is my own. This is my first project from rough lumber which I used to learn to use my milling equipment. Everything is made of either birch or sapele, including the gears and ratchet dogs. The heddle is made of 1/4″ boards of birch with each teeth routed with a 1/16″ straight bit (which overheated in a few seconds of operation). The finish was done with Danish Oil and wipe-on polyurethane.
The whole loom, with shuttle and heddle.
Ratchet gear made of Birch and Sapele.
The heddle: 38 teeth and eyes routed/drilled with 1/16" bits.