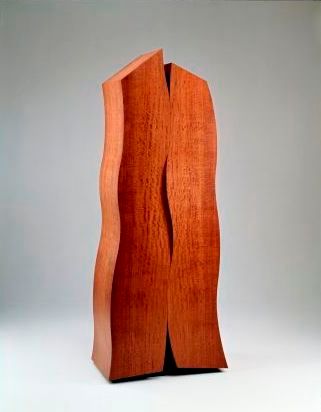 The design of the Andiroba Humidor resembles a sculptural hybrid between human and tree-like forms. The exterior is crafted from Block Mottled Tangare as two interlocking half shells which pivot/swing open to reveal the cabinet interior. The inside of the humidor features adjustable shelves for box storage, a louvered double backpanel for air circulation, a concealed humidification system and 7 individually sculpted Spanish Cedar drawers for cigar storage.
Andiroba Humidor (closed) 84" high x 32" wide x 19" deep.
Andiroba Humidor (open) 84" high x 49" wide x 25" deep.
Andiroba Humidor (detail) 7 interior drawers are each individually sculpted from Spanish Cedar.