Gallery
Design walnut table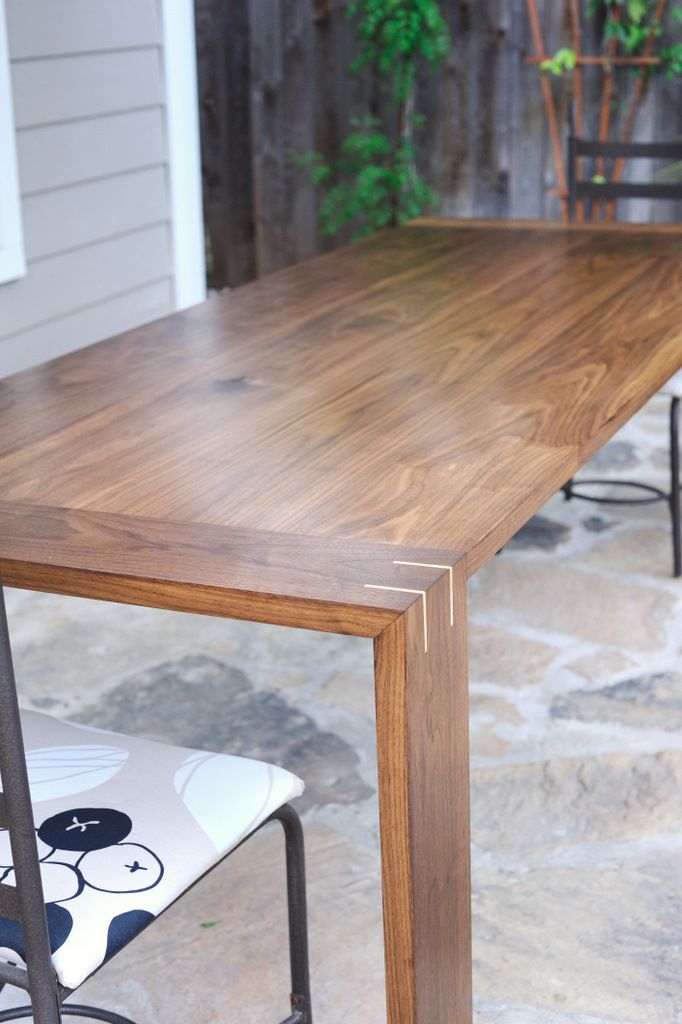 For my second woodworking project I was inspired by a Design furniture store in town.
I built this walnut table using 6/4″ boards.
To maintain a slick look the table does not have a skirt nor underlying frame. The leg joinery proved to be tricky as it required to be strong but devoid of any visible strengthener (skirt…).
We decided to try to leave the table outside (under cover), I used a mix of varnish/oil to finish the table as I wanted a natural feel to it (no coat).
My main difficulty was to deal with the 9ft long boards on my 6″ bench-top joiner!