Gallery
Easy to build large workbench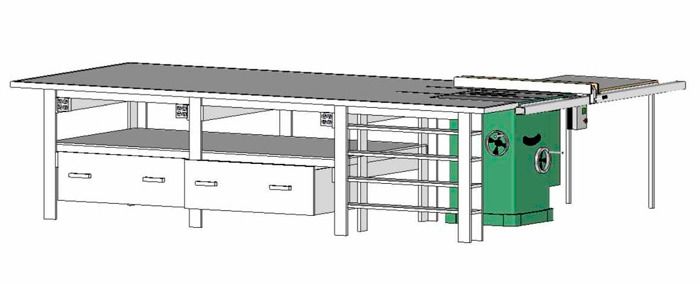 This bench was not my first and had a lot of thought about what it needed to do. The body of the bench is made with 1″x4′ inexpensive wood. The top is plywood with a 5'x12′ sheet of laminate with a hard wood border. With the saw set to the side and the extra table for the guide it is no problem to cut 4'x8′ sheets by myself. The picture is a sketchup drawing.
The two pictures are of my workbench. It is not very clean because I was working on a project.
If anyone would like the sketchup drawings I would be glad to share them.
I have uploaded the skechup drawing to the 3d warehouse. Look for " shopbench large".