Simple Sliding Jig for Crosscut Guide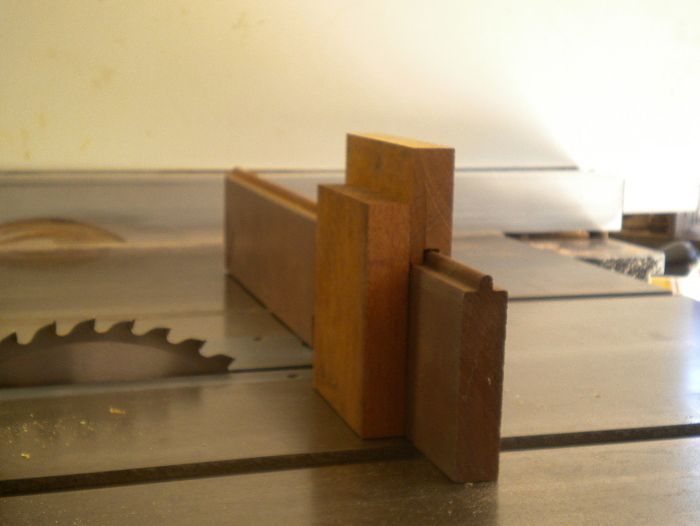 I have a quick tip you can use. It is simple to make and use, and allows multiple cuts with the crosscut fence.
I have some tongue-and-groove mahogany scrap. I ripped the tongue-side of a piece and fastened it to the fence as usual. Then I took a scrap of the grooved side so that it can ride across the tongued fence with ease. To this I fastened a square block down to just above the tablesaw table, and now this slides as a stop for cutting.
The sliding block can be clamped with a spring clamp for multiple cuts.
Peter Heelan
T&G fence for crosscuts- front
T&G fence for crosscuts- back