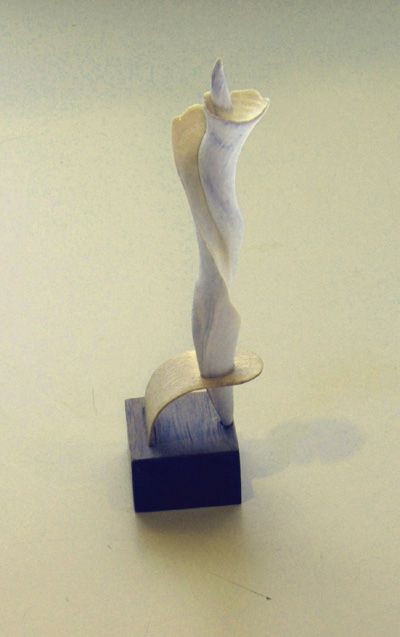 I found this shell on the beach on a vacation to FL with the family. I was taken with its simple beauty – the lines were so sinuous and flowing – so I picked it up.
When I got home I was not sure what to do to match its natural appeal.
Some scrap Maple steam bent in the microwave and a piece of walnut were just the things to help it stand on its own. The shell fits in a fitted hole through the bent maple and in the walnut base.
The entire piece is only about 4" tall. Of all the things I have ever made I enjoy the natural beauty of this the most.
Pictures fail to convey the flowing lines and perfection of natural shape.
I wanted to share it none the less