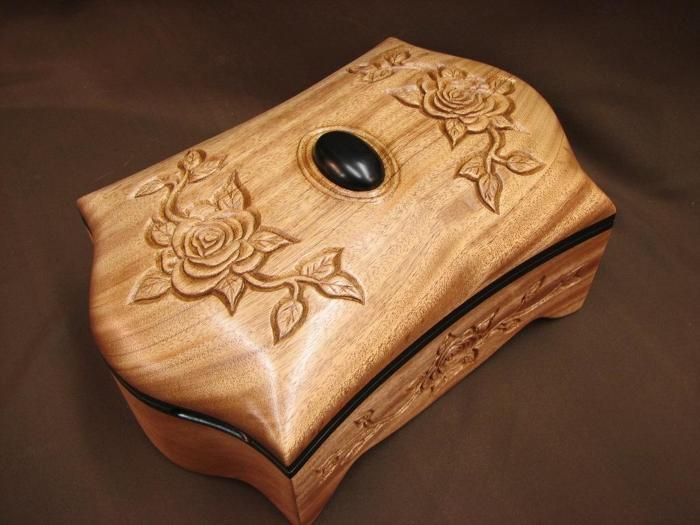 Two months ago my sister died at the young age of 44, while I was designing this box, so I named it after her, "Little Sister"
It is made out of solid Ribbon Stripped Mahogany & Ebony for the hardwood. For the Marquetry I used, Bloodwood, Myrtle Burl, Walnut, & Ebony Size is 9″ wide x 13″ long x 5 1/2″ tall.
This box is for a how-to-do book, that I an currently writing. This is the first of five boxes. For each box there will be the same exact box without the carving and marquetry, for different woodworking levels.