How-To
Biscuit Joinery Tips and Tricks
Learn how to harness the full potential of your biscuit joiner to produce solid butt joints.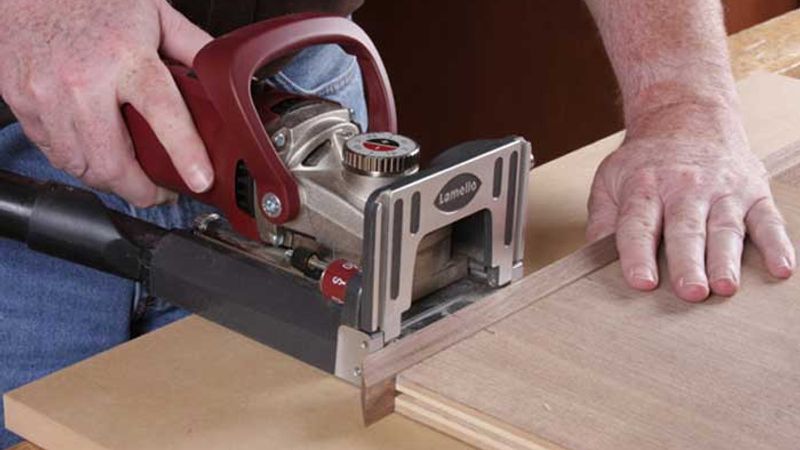 Ed Pirnik and Gary Junken
Part I: Butt Joints with a Biscuit Joint
Be sure to catch Part II for tips on miter joints
Ever since biscuit joiners first came on the scene in the 1980's, these simple handheld power tools have become a staple in just about every serious DIY or pro cabinet shop in the nation, and there's a good reason for that. A biscuit joint is a fast, strong, mechanical joint. Add to that the low cost of the machine and you've got a real winner. Trouble is, most folks aren't harnessing the tool's full potential.
Over the years, Fine Woodworking has covered a whole host of biscuit joiner tips and tricks from furniture pros like Michael Fortune and Tony O'Malley. In our two part video series, Fine Woodworking editor Asa Christiana covers best practices for using your biscuit joiner to produce solid butt joints, as well as top-notch miter joints in face frames and cabinets.
In this video we'll cover tips for getting the most accurate, consistent cuts from your biscuit joiner, including how to create face frames, cases, shelves, and more that are perfectly aligned and structurally sound.
| | |
| --- | --- |
| | In Part II of our series, you'll learn how to use your biscuit joiner to create tight, seamless miter joints for all your cabinetry projects. Once again, Asa Christiana takes you through every step of the process. |
More from FineWoodworking.com: