Vise insert protects workpieces
Notched spacer fits over screw and bars.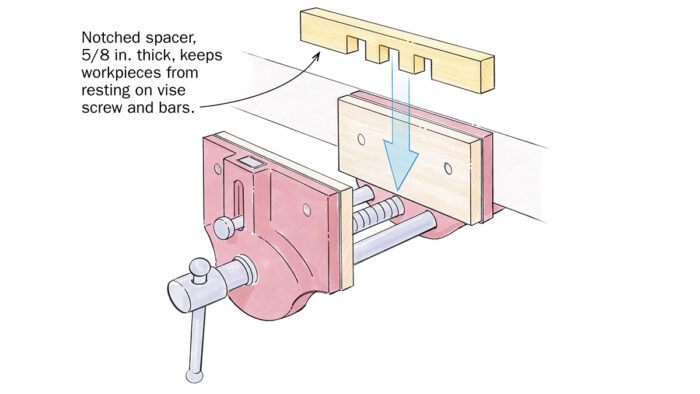 To protect the bottom edges of boards from the screw and bars at the bottom of my bench vise, I made this simple notched spacer. I made it slightly narrower than 3/4 in. so it won't prevent the jaws from clamping most workpieces. If you have a board jack along the front of your bench, make it level with the top of the spacer.
—RICK LOMBARDI, Dublin, Ohio
Illustrations by Dan Thornton
From Fine Woodworking issue #305