Make and Fit a Dovetailed Drawer
A recipe for drawers that look great and work flawlessly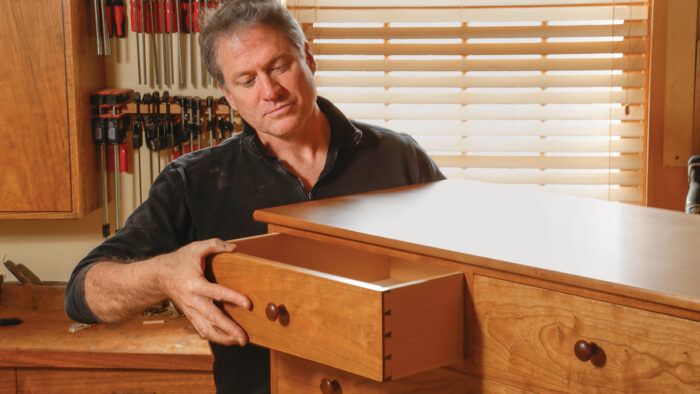 Synopsis: Including a solid-wood component in dovetailed softwood drawers is a traditional option, and one that Tom McLaughlin uses. Because the softwood sides can dish out from use, he laminates maple onto the bottom of his, and pairs them with maple runners. Here he takes you through the process of drawer construction, from sizing the parts properly to using spacers for perfect alignment.
---
Drawers will add flavor to any project. On top of the design opportunities they open up, they add a large degree of function. The last bit of spice comes in building and fitting them. A drawer that operates poorly or looks sloppy will leave a bitter taste in your mouth, whereas an attractive, smooth operator is satisfying.  
Dovetailed drawers with solid-wood components are the traditional option, and the one I typically turn to for furniture. From cutting the dovetails to planing the sides to installing the bottom,…
Start your 14-day FREE trial to continue reading this story.