Online extras from FWW issue #294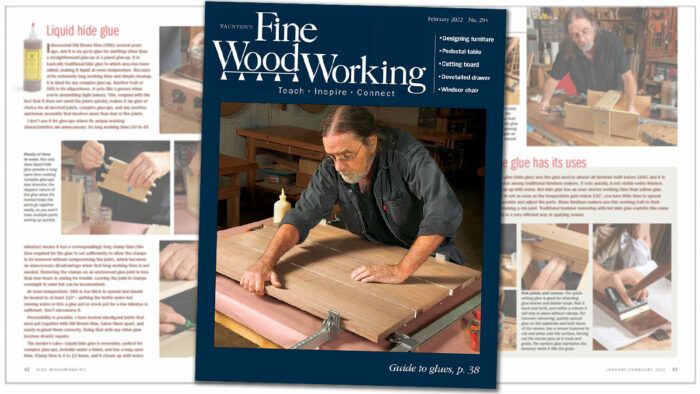 Online extras from FWW issue #294
Garrett Hack  discusses various pieces that have informed and inspired his designs throughout his career.

Join Karen McBride as she relives her journey from dilapidated house to snug, humming shop.

In this updated video series, Bob Van Dyke covers the tried-and-true sharpening basics you need for the successful use of hand tools. Watch and learn:

 the basics of all the popular sharpening mediums
bevel angles, micro-bevels, and hollow grinding
Bob's methods for sharpening chisels, handplanes, and carving gouges

In this video, Curtis Buchanan demonstrates how he uses black milk-paint powder in a test mortise to help him identify the areas on his tenons that need shaving for a perfect fit.

Bob Van Dyke demonstrates his proven and simple technique for keeping glue from marring your project.

Using a trick he learned at the Center For Furniture Craftsmanship, Jonathan Brower uses these simple machinery speedbumps as a reminder to slow down and focus while using each tool.