Workshop tip: Two handy stops for side-hung drawers
Produce a flush fit and keep the drawers from sliding out too far.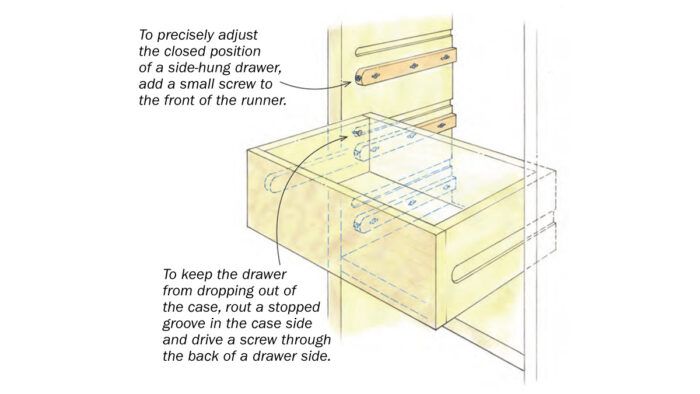 Side-hung drawers work great, but the slides do not provide a way to keep drawers from being pulled out too far. It can also be tricky to position the drawer face for a flush fit when the drawer is closed. To keep the drawer from falling out, rout a stopped slot in the case side and drive a screw through the back of the drawer side so it will pass into the slot. Withdraw the screw to allow the drawer to slide into place (or be removed) and then extend it into the slot. To precisely adjust how far the drawer will go into the case, add another screw to the front of the side-hung runner.
—ROLAND MATTISON, Lincoln, N.H.
Illustrations by Dan Thornton
From Fine Woodworking issue #292