Online Extras from FWW Issue #293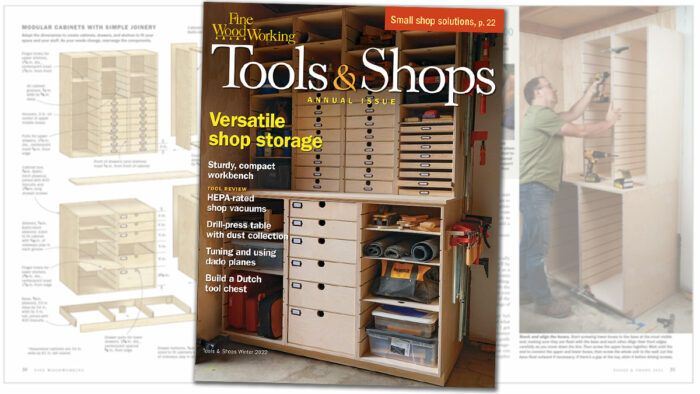 Online extras from FWW issue #293
In this video series, Bob Van Dyke breaks down the task of sharpening, covering the basics of popular sharpening mediums, bevel angles, microbevels, hollow grinding, and his personal methods for sharpening chisels, handplanes, and carving gouges.

We visit shops all over the country and take our members along for the ride. From tool selection and layout to workflow and storage, there is something to be learned anytime you peek into the shop of one of our contributors.

Handplanes are not power tools, but they are among the most powerful tools in a woodworker's shop. These must-have hand tools are ideal for smoothing and shaping parts and for cutting and fitting all types of furniture joints. Handplanes have a long history in the woodshop. In this Project Guide, one of seven available online, you will learn about all of the different types of planes, from smoothing planes to block planes and beyond. Learn their history, their anatomy, and most importantly, their use. Get professional tips on setup and sharpening that will help you overcome any obstacles to using these fun, quiet tools.

Associate editor Barry NM Dima's shop might be small, but it packs a punch. An apartment dweller, Barry has found clever ways of getting the most out of his shop, even though it's barely more than 100 sq. ft.

If the floor of your dado isn't fully to depth and the shoulders aren't square, you're going to have a bad time. In this video, Megan Fitzpatrick  demonstrates how she goes about checking her dadoes when building a Dutch tool chest.

Video: Shop (vac) tips (Coming Soon)

Over the years we've had lots of shop vacuum tips submitted by our readers that will help you get even more out of this workshop workhorse.

We asked you to send tools and shops photos for our latest Gallery. And boy, did you deliver.