Tool review: Luxite tablesaw blades
Ellen Kaspern reviews this trio of tablesaw blades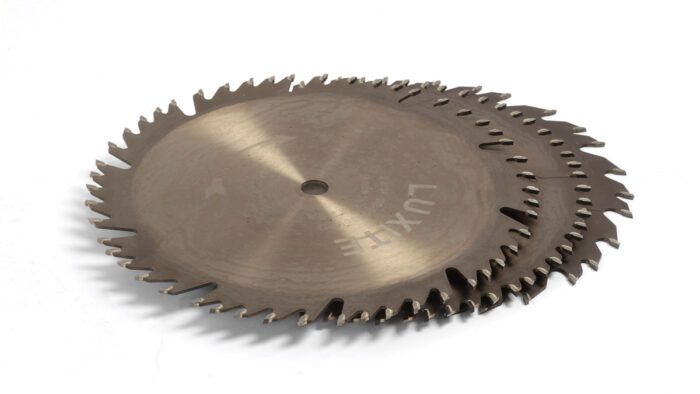 Using dedicated tablesaw blades leads to better work. Three new 10-in. models from Luxite make this point excellently. To test the carbide-tipped blades, I used various hard- and softwoods. For each blade I noted ease and quality of cut, tearout, noise level, vibration, and visible sawmarks.
The 50-tooth combo blade is a good all-arounder. The rip gullets on this blade are deep, and it ripped with little resistance, although it left visible sawmarks in some species. It excelled at crosscutting. The harder woods had smooth end grain, while the softer woods were a little fuzzy.
The crosscut blade, with 60 teeth and an alternate top bevel (ATB) grind, was excellent. The softer woods had very few visible sawmarks, and the harder species were smooth. The blade left perfect, glue-up-ready miters too.
The rip blade, also an ATB, with 30 teeth and graduated gullets, excelled on various thicknesses without needing much force. The blade left very few sawmarks overall, and the softer woods were smooth. This blade was thinner than others, at 3⁄16 in. None of the blades made a high-pitched sound or vibrated.
—Ellen Kaspern teaches tablesaw setup and techniques around the U.S.
From Fine Woodworking #291
---
| | |
| --- | --- |
| | |
| | |
| | JULY 23, 2018 |