Workshop Tip: Check and set hand tools with an angle finder
This tip works great on sliding bevels, miter gauges, and squares.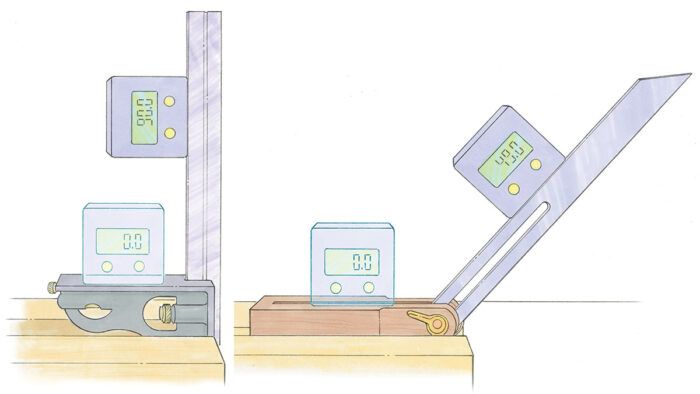 Most people use their little digital angle finders to set blade and table angles, but it also works amazingly for a variety of angle gauges, including a sliding bevel and a miter gauge. It's a great tool for checking the accuracy of squares, too.
—MICHAEL BOSSIN, Sharon, Mass.
Illustrations by Dan Thornton
From Fine Woodworking issue #289