Tool review: Bench Top DC from Oneida Air Systems
Danny Kamerath reviews a new collector designed to sit on your workbench and collect dust as you sand.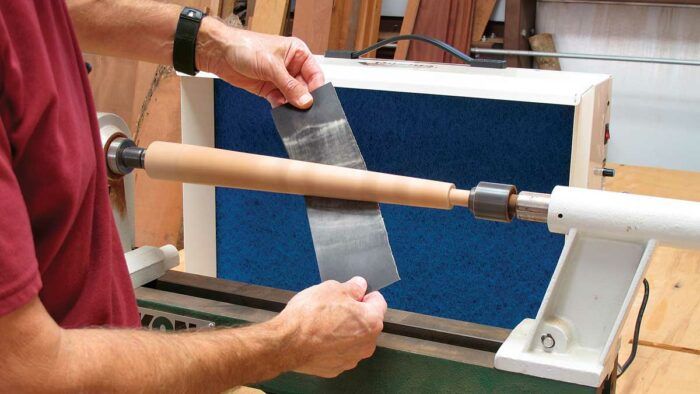 Oneida Air Systems has introduced a portable dust collector, the Bench Top DC, designed to sit on your workbench and collect dust as you sand. When I power-carve a bowl, I usually remove 90% of the block of wood I started with, and keeping dust from piling up in my shop and entering my lungs are concerns. So I was eager to give the Bench Top DC a try. It proved to be a winner, so much so that I bought one myself.
I wore a white N95 sanding mask while using the Bench Top DC, and proof of the machine's effectiveness was clearly visible. I spent 28-1⁄2 hours using all my handheld sanding machines—a palm sander, a random-orbit sander, a flex shaft with coarse-to-fine-grit sanding sleeves, and a 2-in. rotary sander; then I hand-sanded for a couple of hours too. Through it all my mask never got very dirty. In comparison, another mask became caked with dust after just two hours of sanding when I relied on my normal setup, a shopmade downdraft table with a 4-in. dust port connected to a standard 1-hp dust collector.
I recommend wearing hearing protection while the tool's on.
To clear the dust from the machine, I simply shook the blue pre-filter clean. I used compressed air for the main filter behind it, and replacements are available from hardware stores, big box retailers, and Oneida.
The unit proved easy to use as well. It weighs just 20 lb. and has a wide rubber strap on the top for easy and comfortable carrying. Out of the box, the only assembly required was to fit three steel vanes that concentrate the airflow, and insert the power cord. Everything snapped together and no tools were needed.
The dust collector works via six small fans controlled by a rheostat and is designed to catch only sanding dust. It should not be used for heavy grinding. It is also not intended as a spray booth or an ambient dust collector. It also should not be used to filter toxic fumes.
—Danny Kamerath is a carver, furniture maker, and sculptor in Llano, Texas.
Photos: Danny Kamarath
From Fine Woodworking #289