Video: Marquetry in motion
Look over Craig Thibodeau's shoulder, and watch him assemble a marquetry panel. He makes it look easy.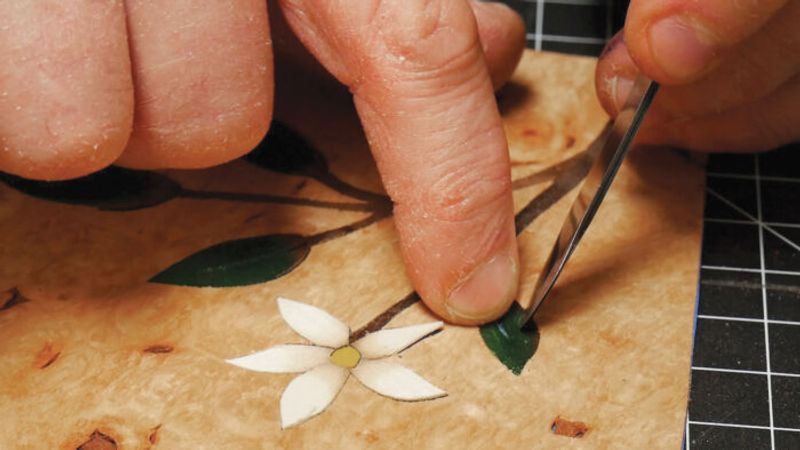 Marquetry is a form of veneering that incorporates imagery of natural forms and complex scrollwork directly in the veneer work. In years past, it would typically have incorporated wood, metal, tortoiseshell, mother of pearl, ivory, and bone. However, most of today's marquetry is almost exclusively made in wood and metal because several of the other materials are no longer legally available to use (ivory and tortoiseshell in particular). There has been a wide variety of styles of marquetry over the years, from the more complex scrollwork seen in early 17th- and 18th-century furniture to the more modern and subdued patterns used in most current marquetry. Marquetry imagery can be staggeringly complex or relatively simple; it all depends on the maker's motivation and skill set. I've been using marquetry as a way to enhance my custom furniture pieces for a number of years and over that time have developed a series of simple steps that make creating marquetry fairly straightforward.
For more on Craig's veneering techniques, check out his book The Craft Of Veneering.