Tired of Dropping Your Arbor Nut? Add a Magnet.
A rare-earth magnet on the end of the arbor saves you from searching for a dropped nut that's buried in sawdust.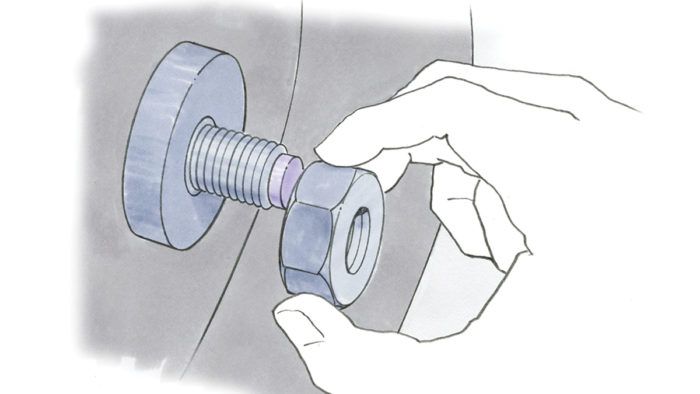 Every time I used to switch blades on my tablesaw, I would dread dropping the arbor nut into the dust-filled cabinet below. I solved the problem with a rare-earth disk magnet, simply attaching it to the end of the arbor with a drop of cyanoacrylate glue. Clean the steel first with rubbing alcohol and center the magnet as best you can. Not only does the magnet catch the nut when it comes loose, but it also makes it easier to start threading on the nut. In case you're wondering, my tablesaw is a SawStop, and the magnet hasn't caused any problems with the touch-sensing technology.
—FRED BECK, Denver, Colo.
Illustrations by Dan Thornton
From Fine Woodworking issue #286