Tool review: Little Proteus power feeder from Al Ladd
Rollie Johnson reviews an interesting DIY power feeder kit.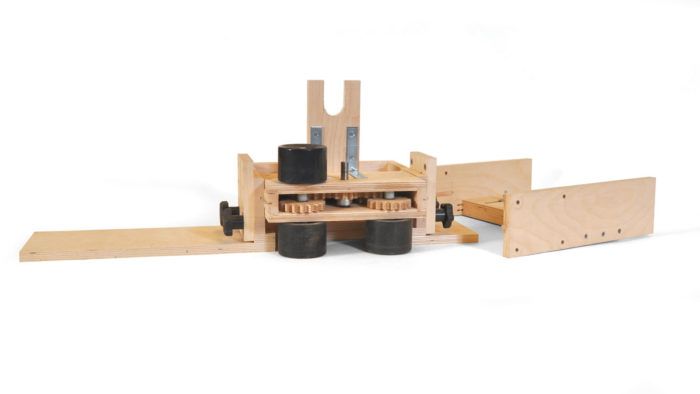 I'm a big fan of little power feeders. They can turn a router table into a small shaper, take the tedium out of ripping stock on the tablesaw, and allow a bandsaw to resaw without all the irregularities of feeding by hand. They also provide a big safety margin. The Little Proteus delivers all this and works excellently.
I was impressed with how accurately the feeder controlled stock. The tires are soft with lots of traction to keep the feed consistent, and the springs holding the tires to the material are stout. The feeder easily sets up anywhere you can mount a T-track, like at the top of a router or tablesaw fence. The bandsaw setup uses an attachment that clamps to the tabletop. The feeder can be angled too.
You can buy the Little Proteus in several different stages of completion, each requiring different levels of DIY. These start with a very basic kit; then there's a complete hardware set and plans (you make the wooden parts). The final kit, the one I tested, includes everything except the motor, a brushless hand drill. Believe it or not, the drill works wonderfully.
—Roland Johnson is a contributing editor.
From Fine Woodworking #287
---