Workshop Tip: Packing foam stabilizes panels
Strips of foam in the grooves keeps a frame centered in its panel.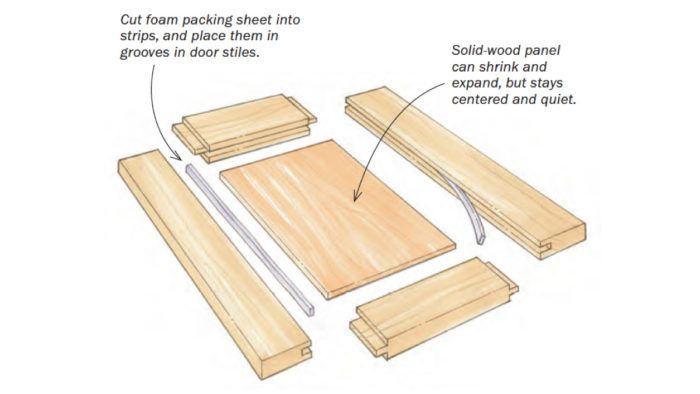 To keep floating, solid-wood door panels centered in their frames, and prevent them from rattling and clicking during the dry season, cut strips from foam packing sheets and push them into the panel grooves on both sides of the frame. The result is a quiet, centered panel that still has plenty of room to expand across the grain. This works in box lids too—or any floating panel for that matter.
—RUSSELL SHELLY, Haddon Heights, N.J.
Illustrations by Dan Thornton
From Fine Woodworking issue #285