New woodworking tools to look out for this fall
Festool STM 1800 Mobile Sawing Table; Hedgehog Featherboard HH-30; JWS-10 variable speed wet sharpener by Jet.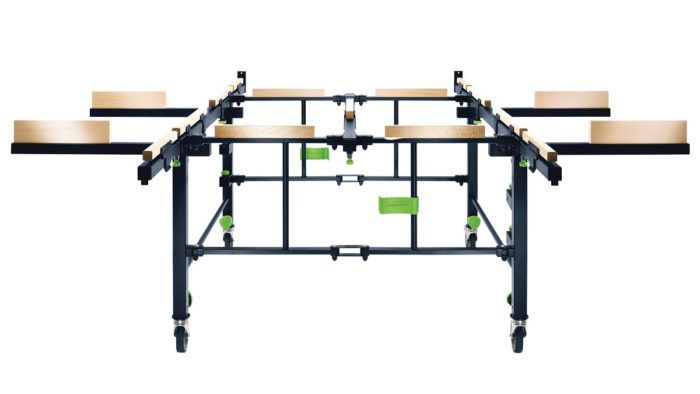 Festool is releasing its STM 1800 Mobile Sawing Table, a knockdown worktable for letting one person load, tip, and align large sheet goods by themselves. The table securely supports sheet goods up to 10 ft. by 7 ft., and it doubles as an assembly bench. It pairs with Festool's portable track saws and guide rails to create a mobile panel saw station.
The popular Hedgehog Featherboard (FWW #269) is getting some extra capacity. There's now the HH-30 Tall Stacking Accessory, which spaces two Hedgehog featherboards 1-1⁄2 in. apart, combining for a total height of 2-1⁄4 in. This extra space allows more control when working with thicker stock or resawing.
For hand-tool maintenance, Jet is introducing its JWS-10, a new variable speed wet sharpener. It comes with a 10-in. by 2-in. 220-grit aluminum oxide grinding wheel with a 1⁄2-in. arbor. The sharpening wheel's speed is variable from 90 rpm to 150 rpm. The wet grinder also includes a storage tray for holding jigs and accessories.
—Barry NM Dima is an associate editor at Fine Woodworking.
From Fine Woodworking #286