Workshop Tip: Add a door handle to your router-table push block
The handle makes it easier to control the push block and leaves the other hand free to control the workpiece.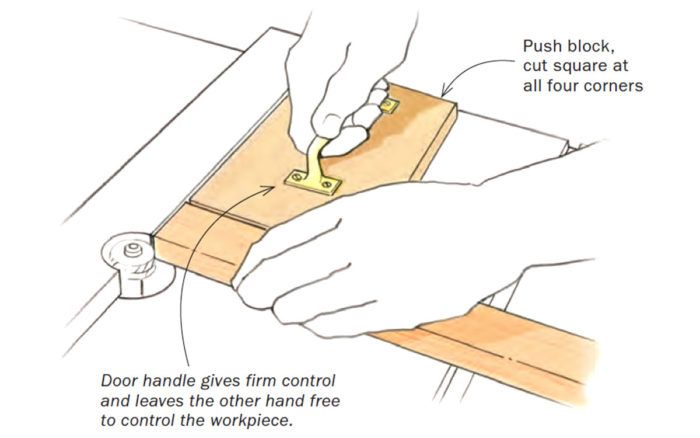 Whether you are routing the end of a long workpiece or just routing any workpiece cross-grain, it's important to have a push block to control the work and stop any chipout at the back of the cut. I usually just grab a square piece of wood for the pusher, and use it as is. But it struck me that the block would be much easier to control with a handle on it. I had a cheap door handle stowed away, and it works perfectly.
—DAN MARTIN, Galena, Ohio
Illustrations by Dan Thornton
From Fine Woodworking issue #283