Workshop Tip: Extended chopsaw stop handles short cutoffs
Stop-block design allows the stop to get real close to the blade, making it ideal for short cutoffs. It also has a built-in measuring tape.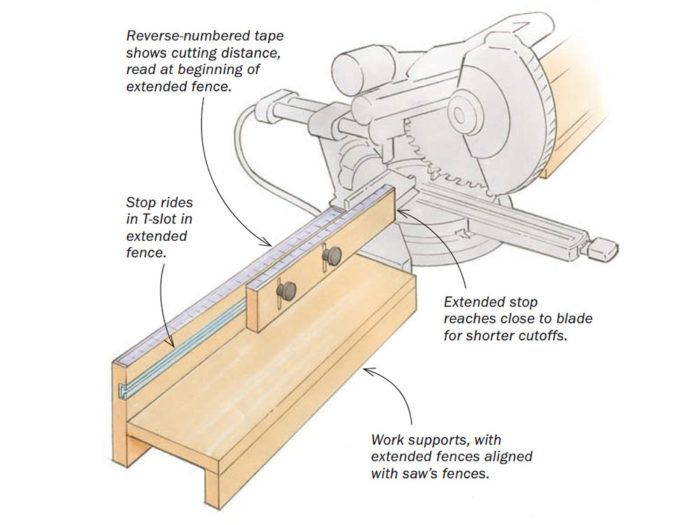 Like many woodworkers, I built supports on each side of my miter saw, with fences that begin at the edges of the saw. Therefore, the first stops I mounted on my extended fences wouldn't work for short cutoffs.
My alternate stop-block design not only permits the stop to reach the blade for cutoffs of all sizes but also includes a measuring tape to set the cutoff length. The measuring tape mounted atop the stop block is laid in the opposite direction of the tape on the fence, and you read the cut length at the point where the extended fence ends. I have a similar setup on both sides of the saw, and the new stops are a real timesaver.
—JIM MURTHA, Lancaster, Ohio
Illustrations by Dan Thornton
From Fine Woodworking issue #282