Ep 13a: Fitting the door
A well-fitting door is something to be proud of. To ensure success, Mike starts off by mounting a hinge strip, and taking the time to make a proper jig for hinge mortising.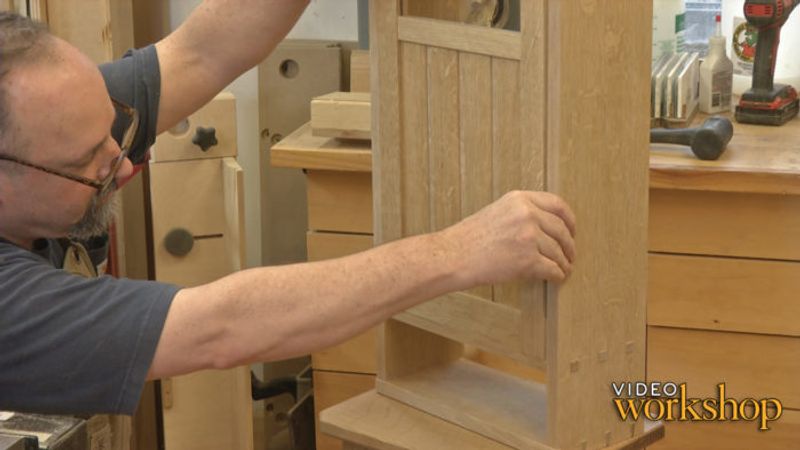 Mike's shims are:
Green = a skinny 1/8-in.
Red = a skinny 1/16-in.
Black = a skinny 1/32-in.