Workshop Tip: Capture the Right Sawdust for Repairs
Keep bags of dust organized by wood species so you can fill gaps and make repairs.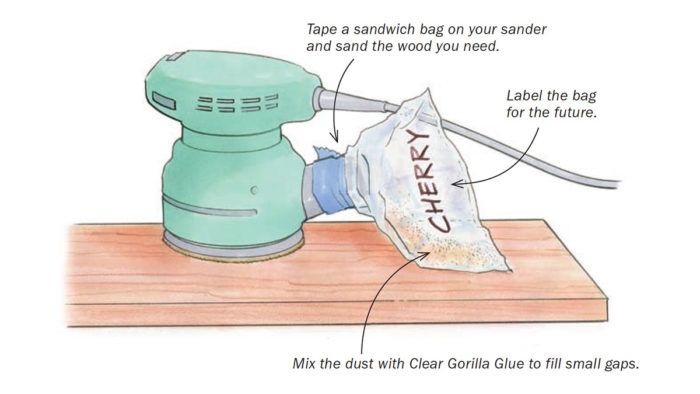 To capture magic dust for repairs and gap-filling, I used to go digging in my vacuum canister or dust-collection bags. That dust was almost always a mix of various species, however, making it a bad match for any one wood. Now I remove the dust bag from my sander, tape on a plastic sandwich bag, and sand a scrap of the wood I'm working with. That quickly delivers a pile of the right stuff. I've also discovered that Clear Gorilla Glue (a transparent PVA), mixed with the dust, creates a better-looking repair than other PVA glues. When I'm done I label the bag and save it for later use.
—DAVE WHITING, Townsend, Mass.
Illustrations by Dan Thornton
From Fine Woodworking issue #280