Online Extras from FWW Issue #280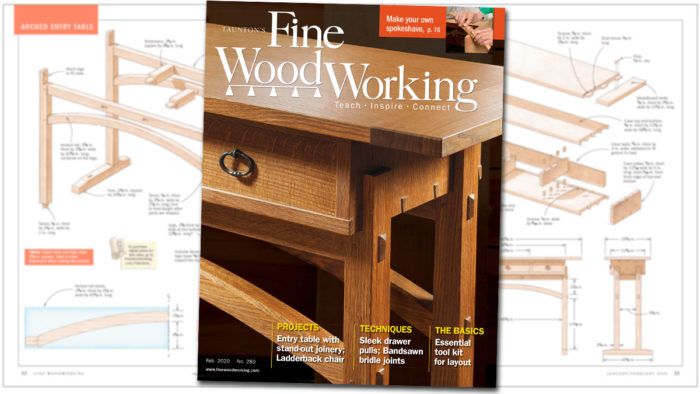 Online extras from FWW issue #280
Tim Coleman shows some of his early pattern work made entirely with letter stamps, as well as later patterns made with combinations of other shapes, especially circles, ovals, and crescents.

Contributing editor Michael Fortune shows how to reinforce materials with epoxy to toughen up your screw joints.

French polish is a method of applying shellac using a pad instead of a brush to fill the grain and build a thin film on the wood. In this video series, professional finisher John Coffey demonstrates the method he's perfected after 30 years of finishing new pieces and refinishing priceless antiques.

Michael Pekovich has simplified the task of offsetting drawbore holes by using an undersize center punch. In this video, he shows his one-step process.

Video: A bright idea (coming soon)

For the purposes of furniture making, a kiln doesn't need to be anything complex. Learn how to make a simple kiln for drying parts quickly, using just a box with a couple of light bulbs.

Throughout the years, there have been quite a few lovely pulls featured in the pages of Fine Woodworking. In this collection, our editors pull out a few of their favorites

Eain Tierney's Chatoyance writing desk is made to be appreciated not only for its beauty but for what happens when it moves.